Building with thicker stone ensures lasting durability and allows greater flexibility in it's use. With the proper base preparation these stones are strong enough to drive on and will resist extreme conditions.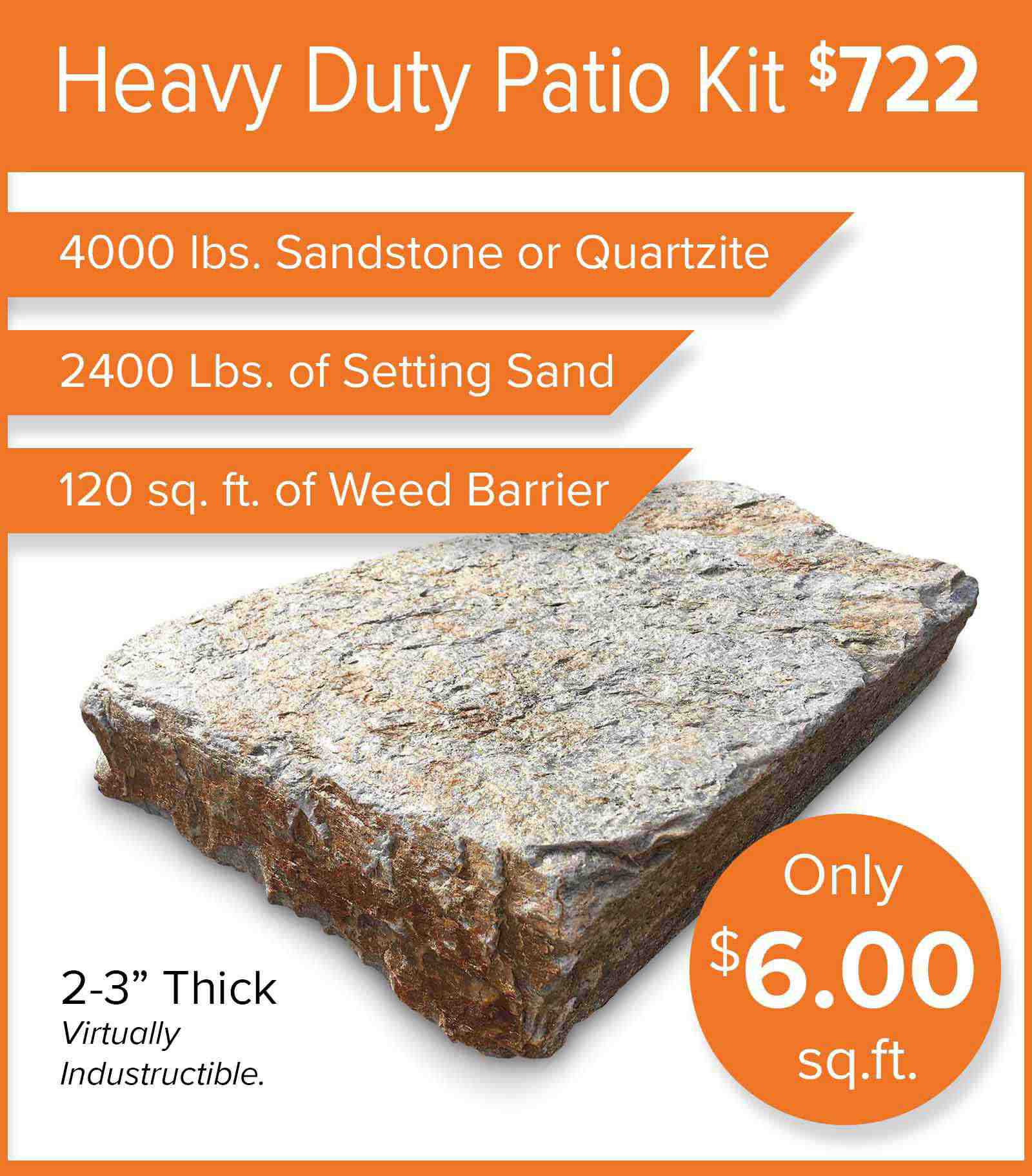 Natural Stone is extremely versatile and can be used in a number of applications like driveways, walkways, patios, and outdoor dining areas.
Quartzite is one of the most durable products available in nature, highly resistant to chipping and staining. 4 varieties of quartzite are available in this kit, Autumn Gold, Storm Mountain, Buckskin and Windridge.
Our sandstones are also very durable, colorful and feature a non-skid surfaces. Cherokee has a salmon red color and is quarried near Heber, Utah. Cherokee has a long history of use in the local area and a reputation of strength. Torrey Red and Torrey Buff get their famous color from central Utah. At the 3" thickness they have the necessary toughness to be called heavy duty.
All of these these can be made more stain resistant with sealers that also enhance their natural beauty. The joints can be locked with a joint sealer or by using an optional polymetric sand in the joints.
Stone is also easier on the environment because unlike concrete blocks, nature has already created the stone eons ago. Concrete is manufacturing is energy intensive and that energy is usually produced by the burning of oil.
Nature foged the strength of these stones deep underground with heat, pressure and time. None of these can be matched in the manufacturing of concrete pavers.
Rain water is also conserved because it has the chance to be absorbed into the ground where it falls before causing runoff trouble.
Ease of Maintenance, naturally slip-resistant surface, eco-friendly nature of stone makes it an ideal choice for most applications.