Garden Stone

Authentic Natural Flagstone

Packaged in individual pallets for
ease of use in garden centers.

Convenient Sizing
Each Pallet is sized for easy purchase and transport by your customers. Ready-to-sell pallets are convenient for you to stock and sell, making this the perfect product for garden centers of all sizes. With no established market pricing, you can maintain a higher than average profit margin and still provide your customers with an outstanding value.
Each pallet contains 1-2" thick flagstone weighing either 1000 lbs for 50 square feet of coverage, or 2000 lbs for 100 square feet of coverage.
Natural stone provides an excellent value in landscaping and building material. It is easy to use, economical, durable and maintenance free.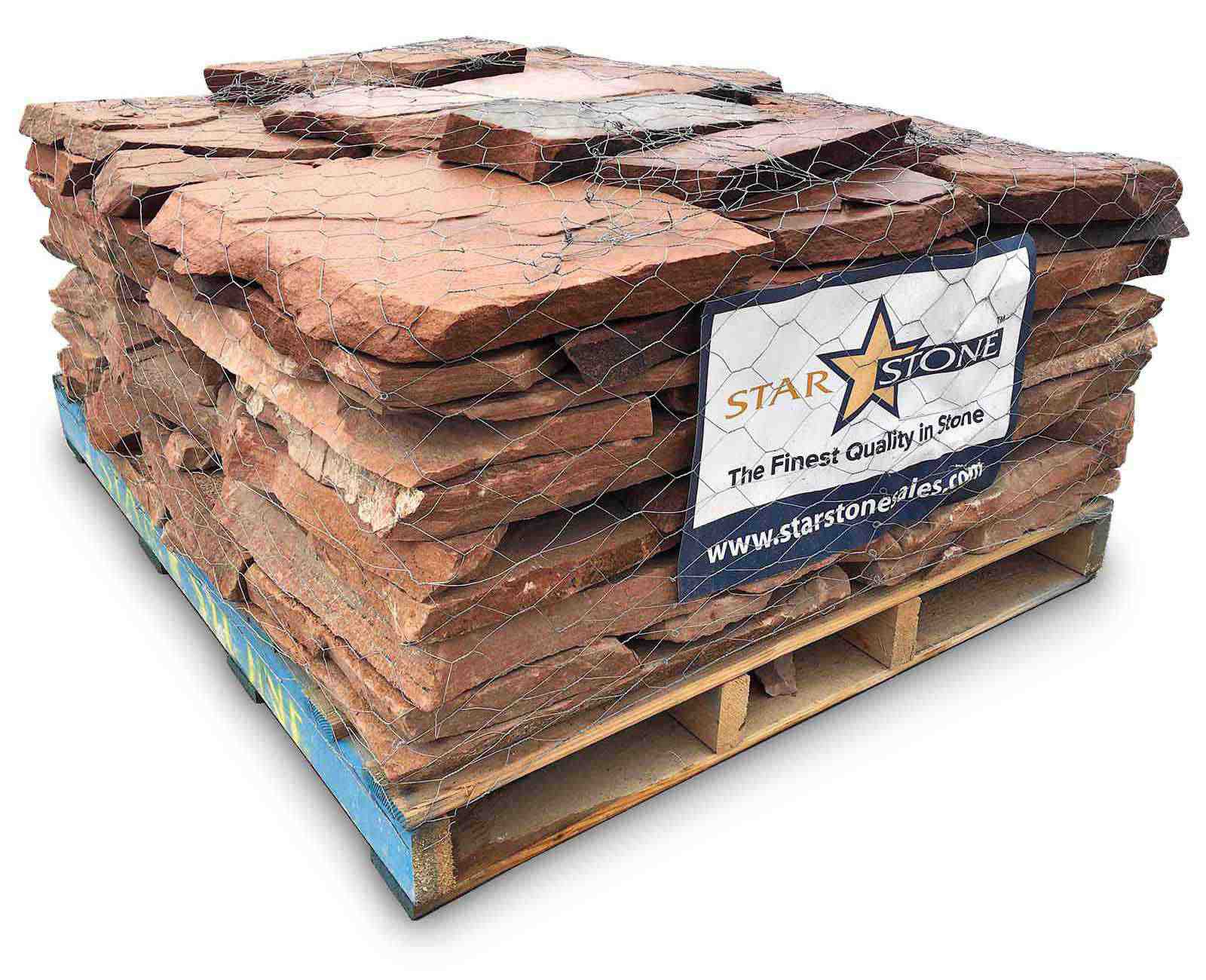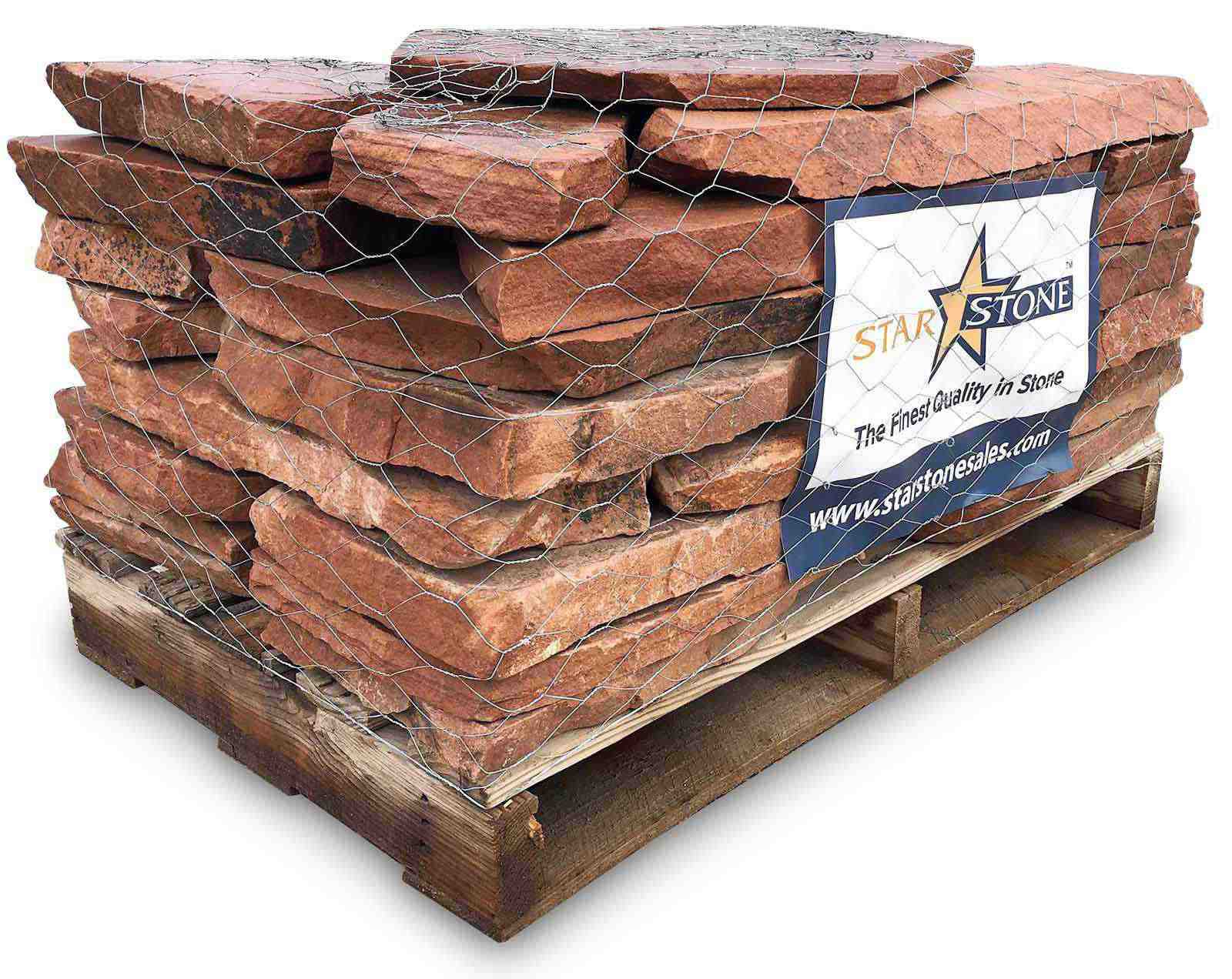 Cherokee Sandstone
This sandstone comes out of Star Stone's Heber, Utah quarry. Featuring a deep red to brick color with some salmon accents, this sandstone is smooth, flat and very durable. Perfect for any garden pathway or patio.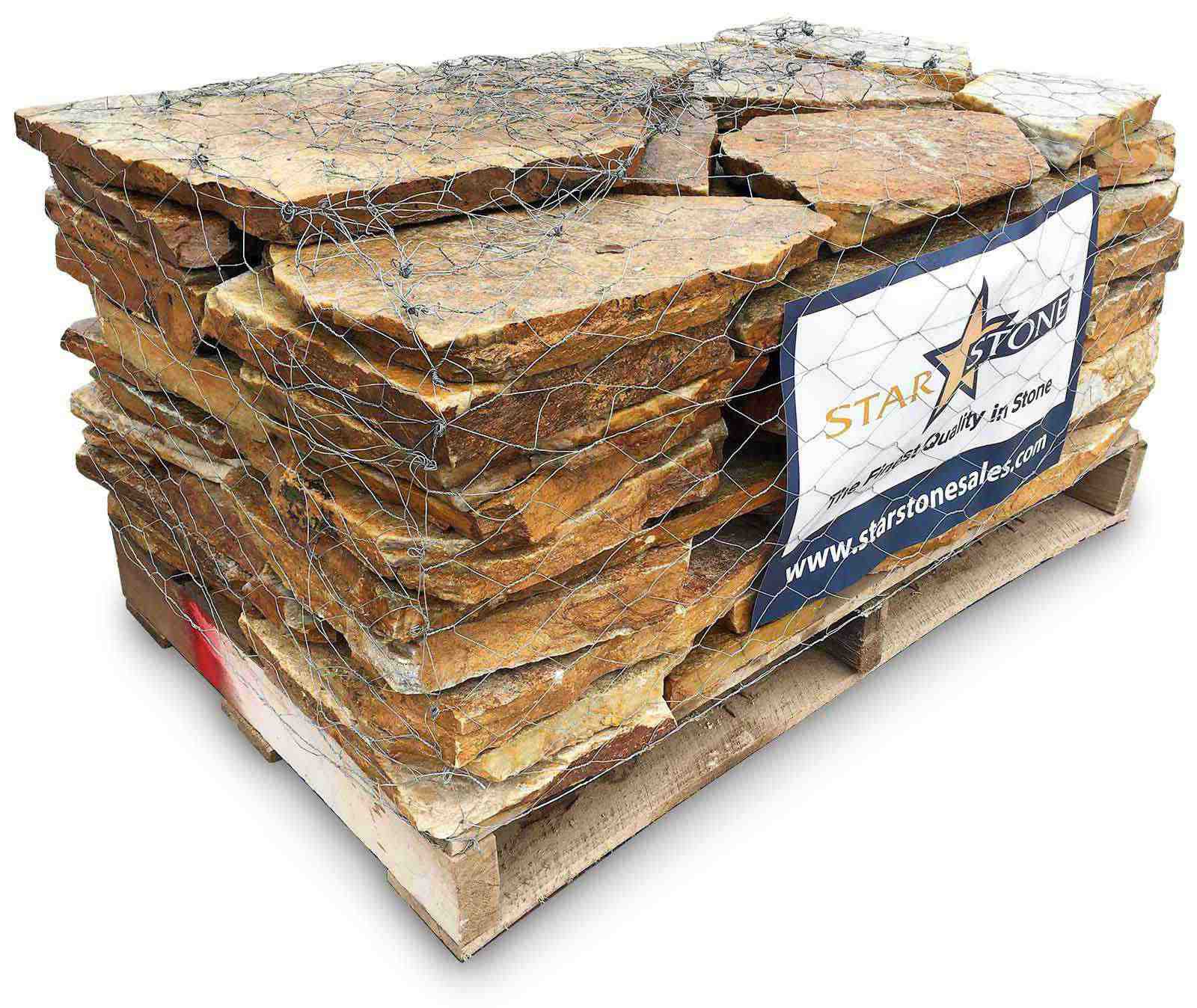 Autumn Gold Quartzite
This beautiful quartzite stone has gold and gray streaks on a silver and white background. What makes this stone unique is the minor amounts of mica on it surface.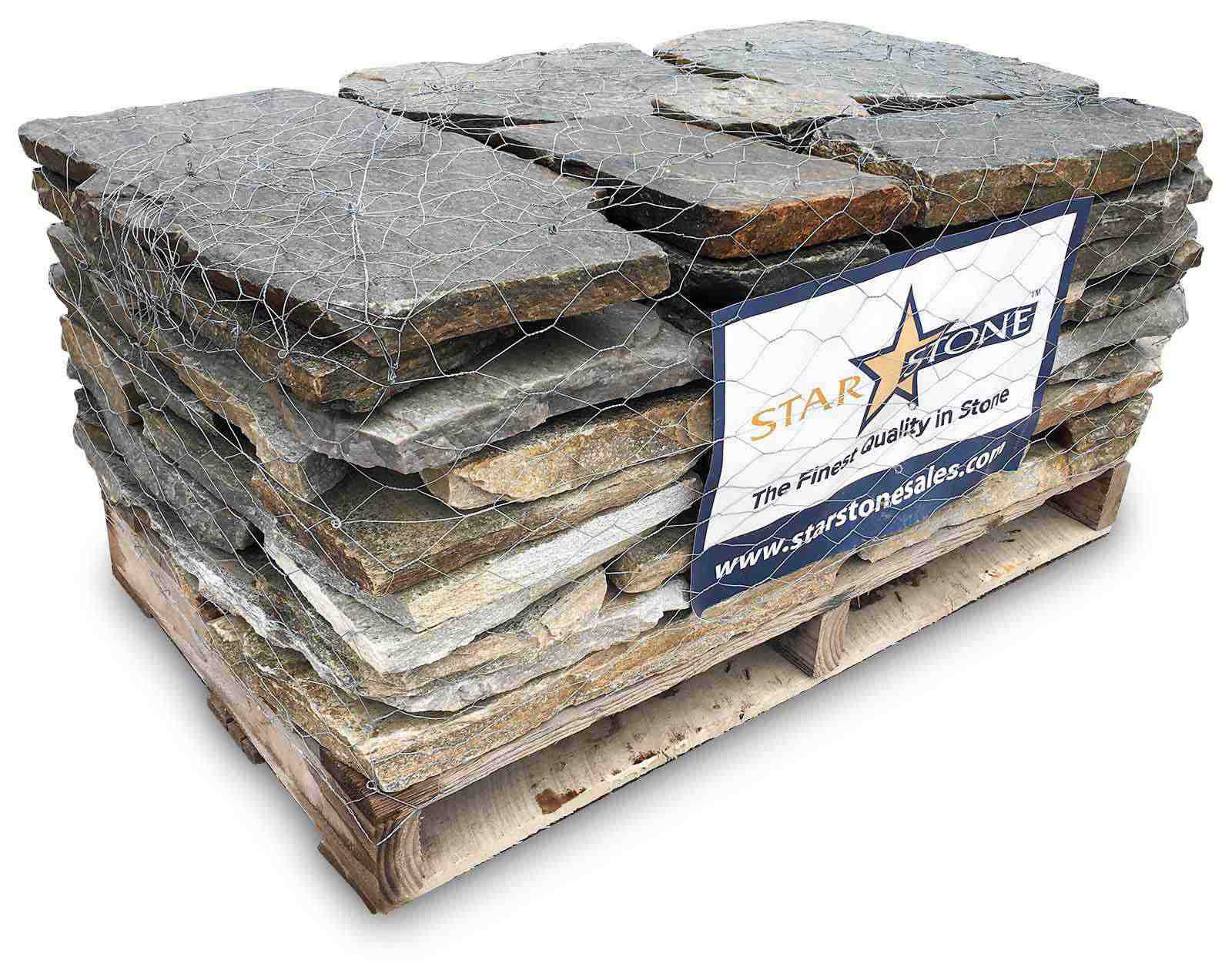 Storm Mountain Quartzite
A light to dark gray quartzite with accents of golden brown veining. Quarried out of the beautiful mountains above Oakley Idaho. This is a very hard, smooth and flat stone.